Nothing ruins the ambiance of an outdoor party like swarms of pesky, annoying mosquitoes biting your guests. Whether you're hosting a wedding or a cookout with the family, Tuxedo Mosquito Control's one-time spraying services can keep your special event invitation-only—no mosquitoes allowed.
Using our long-lasting, fast-acting insecticide spray, we'll create a barrier that repels or kills any nearby mosquitoes, keeping them from crashing your party. Our mosquito control experts will spray the property you'll be hosting at either the night before or the morning of your event, giving our potent insecticide ample time to kick in before guests arrive.
Call Tuxedo Mosquito Control for Help With: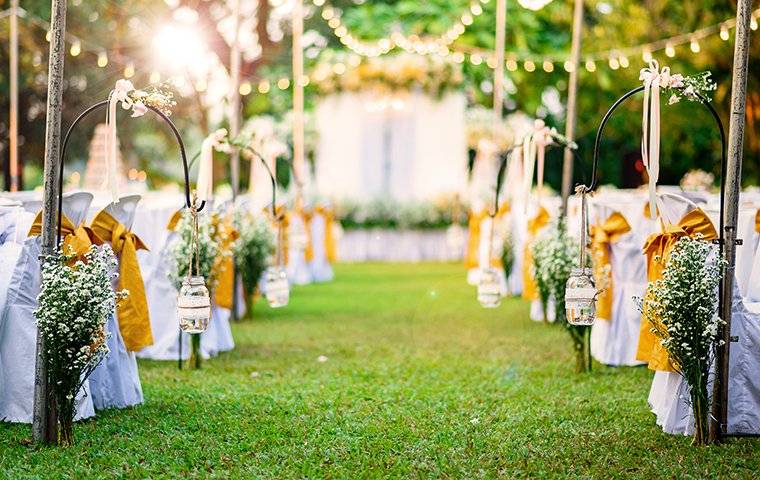 Weddings
Cookouts
Barbecues
Family reunions or gatherings
Community gatherings
Outdoor fundraisers
Areas We Service:
Residential and commercial locations
Parks and recreation areas
Amphitheaters
Home Owners Associations public areas
Pools and tennis courts
Church recreation areas
Take control of your guest list. For Special Events Mosquito Spraying your next special outdoors event, contact Tuxedo Mosquito Control and ask about our one-time spray services. Trust us; your guests will be glad you did!