Dunwoody Mosquito Control
Dunwoody is a northern suburb city located in DeKalb County, Georgia, just outside of Atlanta. Dunwoody population is around 50,000. It is an established city with plenty of shopping & restaurants and great schools.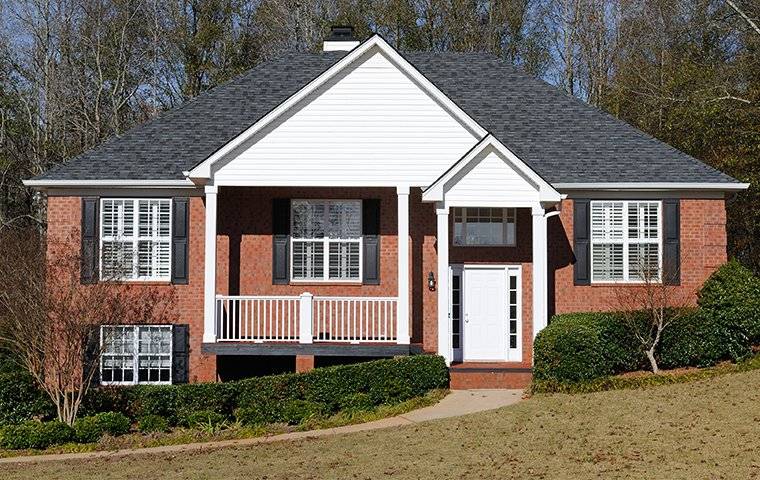 It's hard to beat the scenic summers here in Dunwoody. Between the city's ample park space, walking paths and natural trails, there's much exploring to be done.
But mosquitoes, which arrive here in swarms right when the temperatures start getting higher, can ruin the fun before it starts. The good news: Tuxedo Mosquito Control can help, offering top-of-the-line mosquito solutions that kill and repel the pests before they have a chance to crash your outdoor adventures.
At Tuxedo Mosquito Control, we proudly serve the entire Dunwoody area with mosquito control solutions that work—all the way from Georgetown to Williamsburg, through Dunwoody Village and beyond. How do we help "Fight the Bite"? Our revolutionary mosquito misting services essentially creates a shield around your yard, killing and repelling any mosquitoes that come near. We also offer monthly, one-time and special event spraying services for mosquito control on your schedule.
If you are looking for superior Dunwoody mosquito control, call the experts at Tuxedo Mosquito Control at (678) 498-4052.
For more information on how we can help protect your property, or to schedule your free yard estimate, contact the experts at Tuxedo Mosquito Control today. We're here to help keep Dunwoody residents enjoy the best of the warmer months mosquito-free.